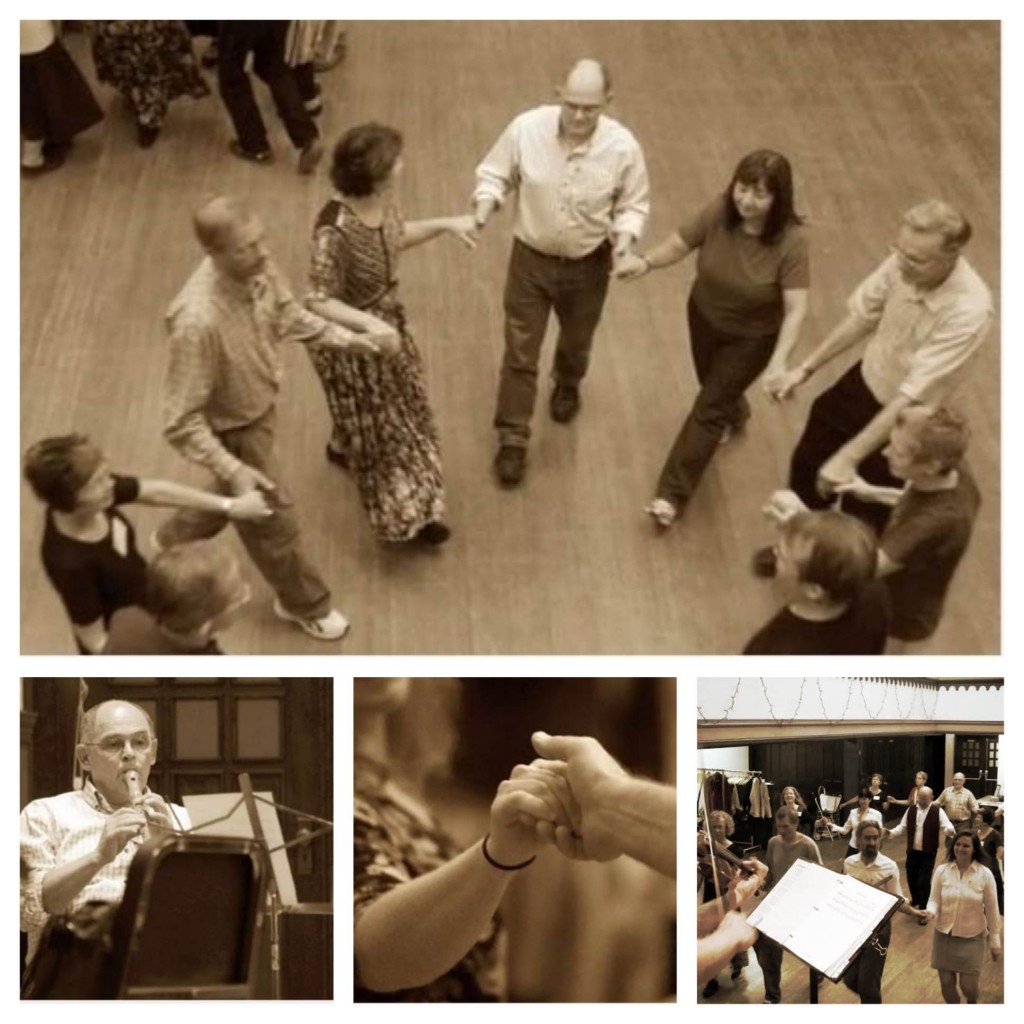 English Country Dancing is a member of the dance family that includes American Contra Dance, Irish Set Dancing, Scottish Country Dance and square dancing—yet has a flavour quite different from all of them! It's the pop music and dance form that dominated assembly rooms, private ballrooms and drawing rooms for hundreds of years and is experiencing an extraordinary revival today. If you've seen a Jane Austen film, you've seen English Country Dancing, though wonderful new dances and tunes are being written all the time, in what caller Gene Murrow calls a burst of creative activity unequalled even by that of the 18th century. - Karen Millyard
Connect with the Hamilton English Country Dancers on our Facebook group where you will find updates and conversation about our weekly dances and any special events. The Hamilton English Dancers welcome experienced and new dancers alike. If you are new, read our New Dancer FAQ.
If you are a musician, caller or have any questions about our dances, please email our programming coordinator.