Past and Present Musicians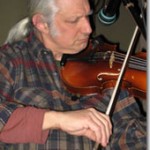 Stephen Fuller has been playing around Hamilton and southern Ontario for 25 years. He has worked in all manner of situations from concerts to pubs, receptions, banquets and weddings, festivals and historic settings, including many re-enactment events. Playing with the Hamilton folk club led to an introduction and long association with traditional dance, which remains an active part of his musical life.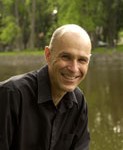 Rick Avery is a skilled accompanist on guitar, 5-string banjo and keyboards. Rick also plays spoons, dulcimer, bowed psaltery and his cheeks! He anchors three dance bands, Relative Harmony, PVC, and 'Trafalgar Trio' which performs exclusively English Country Dance music ', and also plays in with several local Ontario dance bands. Since 1996 he has been selling and servicing computers through his own company-Computer Services Of Guelph. (Relative Harmony biography)


Get Your Coat is a two person band with Gwen Harper on keyboard and Ben Bolker on fiddle.


Other musicians include Shaelah Buckley on piano, Cathy Campbell on clarinet, Les Francey on recorder, and Barb Seppeler on piano.